Q&A: Bentley Systems on ProjectWise 365, a 100% Cloud-based Collaborative #BIM Software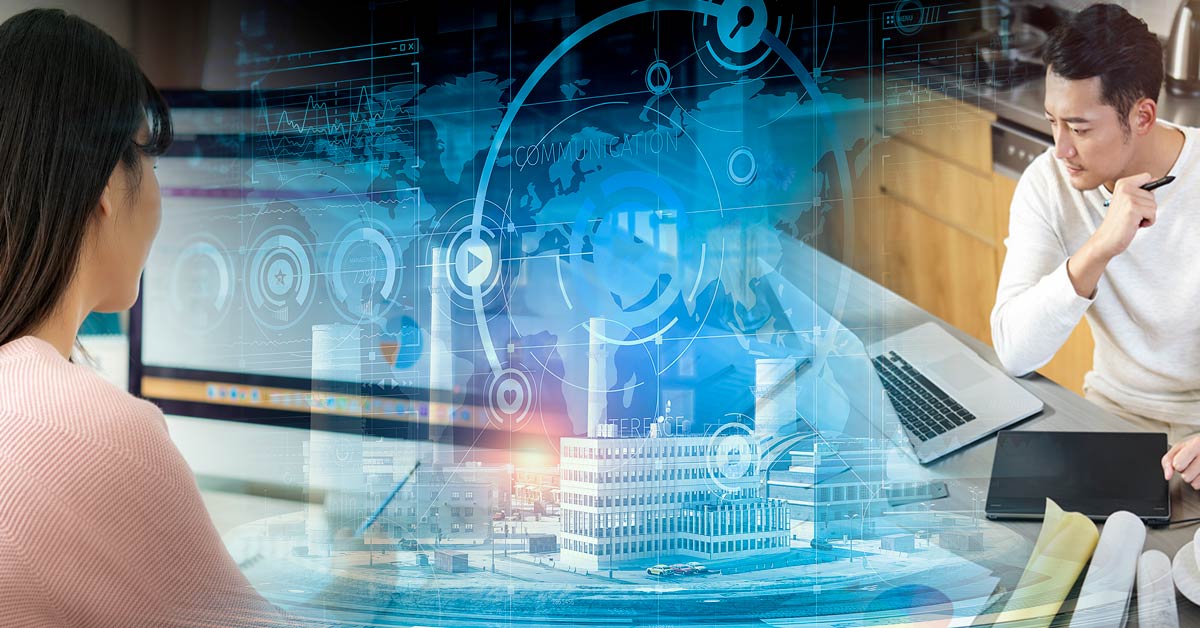 ProjectWise 365. Courtesy of Bentley Systems.
In this interview, Vice President of Project Delivery at Bentley Systems discusses the company's recently launched ProjectWise 365.
As much of the global workforce shifts to working from home, Bentley Systems opens its latest cloud-based collaborative work tool ProjectWise 365 for stakeholders in small to large infrastructure projects. For its April 15 launch, Bentley Systems announced that it would waive ProjectWise 365 subscription fees until September 30 of this year to provide its BIM software to workers collaborating from home.
ArchiExpo e-Magazine spoke with Dustin Parkman, Vice President of Project Delivery at Bentley, about ProjectWise 365 in the Covid-19 era.
ArchiExpo e-Magazine: Was the ProjectWise 365 launch already planned before the coronavirus outbreak?
Parkman: We expedited the launch as a result of the situation. We introduced it as an early access program at our Year In Infrastructure 2019 conference in Singapore with the intent of launching it this spring. Once Covid-19 went into effect, we knew we had to move the date up, to get the quality of the product ready to go and get it into the hands of the users as quickly as possible when they need it most.
ArchiExpo e-Magazine: What's the difference between ProjectWise 365 and Bentley Systems' previous infrastructure project software ProjectWise Design Integration?
Parkman: We've had the ProjectWise brand for a number of years, so ProjectWise Design Integration has been a collaboration platform for large complex projects targeted at mid to large-sized firms. While ProjectWise 365 is applicable to big projects as well, it's also much more accessible to smaller firms. Because it is SAS-based and instant-on, anywhere there is internet, small businesses can use a lot of the same processes that the big companies and big projects have been benefiting from for years, allowing people to get their work done regardless of where they are.
ArchiExpo e-Magazine: Does ProjectWise 365 reduce the number of in-person meetings needed between stakeholders?
Parkman: Yes. One of the challenges we deal with in design and construction is all the different disciplines that are involved, and getting everyone on the same page at each phase. ProjectWise 365 enables these collaborations remotely. Different from a traditional SharePoint or dropbox, where you just upload content, ProjectWise 365 offers a layer of content collaboration, plus all the tools that are required to effectively review and provide feedback to the owners and creators of that content. You have a record of activity that takes place and you understand the decision process from conception to staging, to constructing what's been designed.
ArchiExpo e-Magazine: How can collaborative cloud-based software change the way infrastructure projects are carried out?
Parkman: ProjectWise 365 provides a digital twin that we call an iTwin, giving you a 3D replica of an environment or project that's accessible directly through the web. Traditionally, to visualize 3D designs you needed a heavy desktop application. With ProjectWise 365 design review for 3D, you don't need anything but a web browser, and you can immerse yourself right into the detailed design.
ArchiExpo e-Magazine: What is the benefit of making information easier to share and be understood by all the stakeholders?
Parkman: It can expand the number of people who understand and contribute to a project. Today, if you want to share something with your community, or to a community planner, it's typically going to be drawings in PDF format, which to the unskilled eye can be very difficult to understand. But everybody can understand physical 3D and 4D renderings. This should also make project execution more efficient because the information is much more accessible.
ArchiExpo e-Magazine: Does ProjectWise 365 make plans accessible to anyone?
Parkman: Anyone can access the program through the organization that has it set up. But at the same time, it's secure and controlled, so it's not just out in the open. Whoever owns the information can control what level of visibility outside stakeholders have.
ArchiExpo e-Magazine: Now that we have tools to do things from home that we couldn't before, do you think this will change the way that we work in the future?
Parkman: Without a doubt. We've been talking as a company for several years about the process of going digital, looking particularly at construction and infrastructure. In many respects, I think this pandemic is going to be a catalyst for a lot of organizations to embrace technology and to be able to do business as usual working from home or remotely.

I think there will definitely be a new norm when we get on the other side of this. For someone who has spent the majority of the last 15 years traveling around for work, living out of an airplane, I also think there will be impacts on travel.
Watch a video of the ProjectWise 365 here.